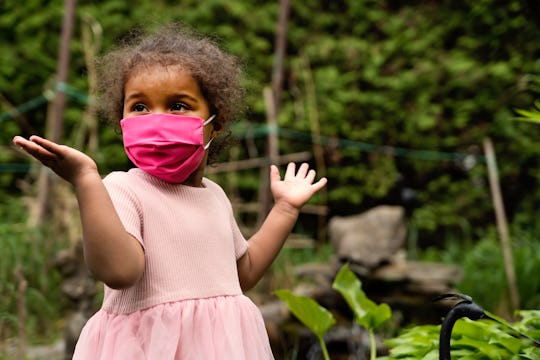 martinedoucet/E+/Getty Images
These 16 Face Masks For The Whole Family Are Machine-Washable, Don't Worry
Shopping for face masks really is a family affair. Because at some point, everybody in your house is going to have to have to wear one, every day (if they're not already). And while it might be easier if you all ditched your masks after using them once, that habit would get costly pretty quickly (and it wouldn't be so great for Mother Nature). That's why machine-washable face masks for the whole family are definitely the way to go.
If you're thinking machine-washable means more laundry, that's true. But when you think about it, masks are minute in comparison to other clothing, like sweatpants and jammies. And by being able to launder your family's masks, you'll know they're clean every time you leave the house (well, almost).
Plus, so many of the machine-washable masks are really, really cute. Sadly, the same can't be said of the surgical and medical-grade masks that some folks wear. You have to wear a mask anyway, so you might as well add a little glam, some pops of color, or even dinosaur while you're at it.
So check out these machine-washable masks that are meant to keep you and your family safe while protecting others — and look fashion-forward, too.
We only include products that have been independently selected by Romper's editorial team. However, we may receive a portion of sales if you purchase a product through a link in this article.