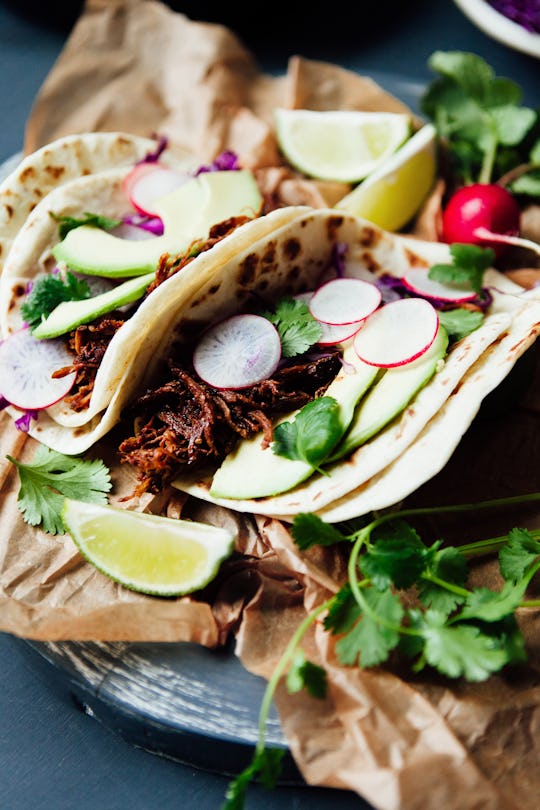 Ellie Baygulov/Stocksy
You'll Feed Your Whole Super Bowl Sunday Crowd With These Slow Cooker Recipes
Super Bowl Sunday is basically a national holiday. Americans everywhere gather in front of their televisions to enjoy the battle for the title of supreme football champion of the world (and to find out which halftime ad will be heralded as commercial of the year). The game is most fun to watch when you do it with as many of your buds as possible, though that kind of gathering does require major food prep. That's why you'll be thanking me for these slow cooker recipes that will feed all your friends the entire game long.
Listen, I don't want you to be worried about checking the oven every two seconds as the Patriots and the Rams face off, nor do I think you should have to spend an inordinate amount of money on takeout that isn't even very good. The Crock-Pot is the key to a chill game day, because it lets you make a home cooked meal for your chosen family without forcing you to run into the kitchen just before Tom Brady makes yet another perfect throw.
By using your slow cooker, you can relax and party down with your pals and make sure the delicious meal you made is ready right on time. So read on for 16 Crock-Pot recipes that could all turn out to be the MVP of your Super Bowl Sunday.