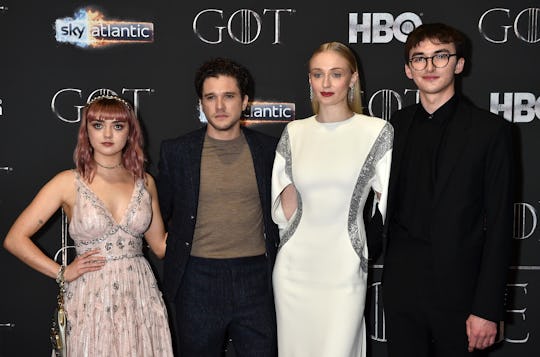 Charles McQuillan/Getty Images Entertainment/Getty Images
These 17 'Game Of Thrones' Memes Make Even The Darkest Night Hilarious
No matter how terrifying and tragic a given episode of Game of Thrones is, hop online right after it airs and you'll inevitably strike comedy gold. Clever denizens of the internet turn the show's darkest moments (figuratively and literally, as you'll soon see) into hilariously funny Game of Thrones memes faster than you can say "Valar Morghulis."
The eighth and final season of Thrones has been heavy on sadness, death, and destruction, but that hasn't stopped fans from finding plenty of moments to poke fun at. Thrones is a show that just lends itself to the meme treatment — it's like one of those "if I didn't laugh, I'd cry," situations, you know? Every week when the the latest episode ends, I find myself scrolling through the official hashtag on Twitter looking for laughs, and it never disappoints. LOLing is the perfect way to come down from the adrenaline high the show typically induces.
I feel like I should issue an obligatory warning that there are some spoilers in the 17 memes ahead. But seriously, if you have time to read this post, but not time to watch the latest episode... well then, in the words of Septa Unella: SHAME. SHAME. SHAME.