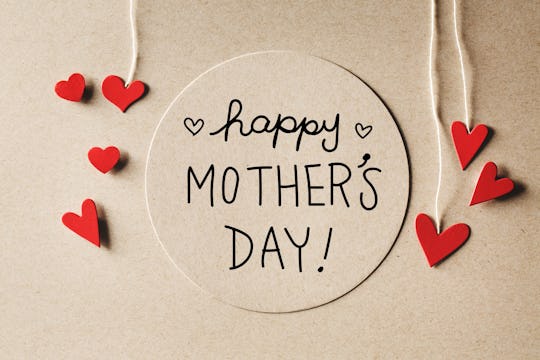 Tierney/Fotolia
17 Mother's Day Gifts From Etsy That Are Guaranteed To Make Mom Smile
Whenever I'm looking for inspiration for gifts — for a baby shower, for the holidays, or for Mother's Day — I turn to Etsy. It's a remarkable treasure trove of options for any holiday, and in most cases, you know who's behind the purchase you're making. While I do love a good browse around Target, there's something about purchasing from Etsy that feels a little more special and thoughtful, which is why you're going to want to have a peek at all the Mother's Day gifts from Etsy that are guaranteed to make the special mom in your life smile.
You'll find decorated cookies, personalized necklaces and even some pretty hilarious t-shirts from Etsy, a global marketplace for creative and crafted gifts, clothing, homewares, craft supplies and much, much more. Without fail, every time I start searching on Etsy for a gift for someone else, I end up with at least six more shops on my favorites list for myself. For your bank account, at least, it can be a dangerous place to browse!
If you're on the hunt for a gift that's extra-special, lets the mom in your life know just how much you love and appreciate them and all the tireless work they do, and that directly benefits an actual human person every time they see a sale in their inbox, I give you the following.
We only include products that have been independently selected by Romper's editorial team. However, we may receive a portion of sales if you purchase a product through a link in this article.
This article was originally published on