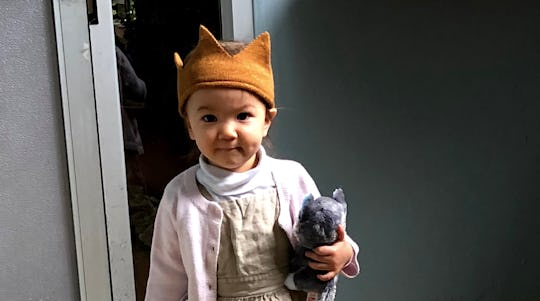 Courtesy of Anne Vorrasi
My 2-Year-Old Doesn't Need More Toys, But I Can't Resist Getting These
Between hand-me-downs, gifts, and items that my husband and I buy for our growing, developing 2-year-old, we've got a lot of toys in our house. It's hard to say no to a well-intended gift or pass up on something that is designed and marketed with the promise to make our child smarter, happier, more clever, empathetic, and well-rounded. At this point, the last thing I want to do is make our home more cluttered, but there are some toys I loved from the New York Toy Fair that I really wouldn't mind letting into our home.
This is only my second time visiting the Toy Fair, a beast of an exhibition staged at the Javits convention center in New York City. Last year was my first, and with a 1-year-old at home, my approach towards toys in general was a bit more... simplified. I mostly focused on toys that would either be a) good for her development or b) look really cute in her room. Now that she's a strong-willed, opinionated 2-year-old, I have to consider not only what I want her to have, but what she might actually want (even if it physically hurts my eyes to look at them). You know, the type of thing that she knows will spark some major joy in her tiny body just from one glance across the room.
If your toddler likes animals, Elmo, pretend play, and crawling into your lap for bedtime stories, and you're a parent who actually does give a crap about what your kids' toys look like, this list might speak to you. Heads up, most of these toys won't be available to purchase until later this year, but that only makes it easier on my wallet (and sanity) to space them all apart.