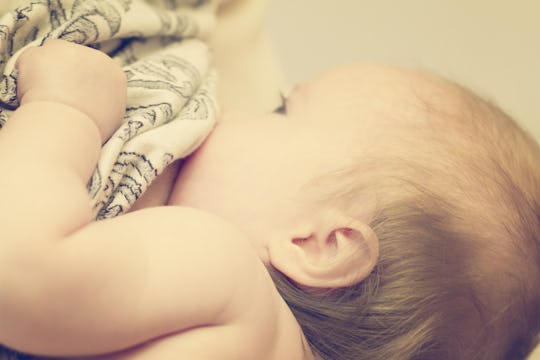 lokisurina/Fotolia
17 Real Breastfeeding Questions On Lumps, Pumping Laws, & More, Answered By An Expert
Breastfeeding can be a hard, isolating, and emotional journey, which is why it's so important to have support. That's why Romper launched a Facebook breastfeeding community, Breastfeeding TBH — to help make feeding another human being with your own body a little easier. Every day readers ask questions because, let's face it, breastfeeding is complicated, and each week in Rack Facts, Romper speaks with a lactation consultant to answer as many of those questions as possible. After all, everyone can use a little expert help, especially when it comes to feeding your kid.
I've said "I feel like a cow" more times than I can count in my life, but that phrase was mostly said when I was hooked up to a breast pump. There's just something so bizarre about a contraption hooked to your breasts for the sole purpose of retrieving your breast milk, isn't there?
Breastfeeding in general can be pretty crazy, but that's what lactation consultants are there for. They help talk you off the edge, give you tips, and remind you that even if you feel like a cow, you're doing the best possible thing for your baby.
I reached out to a private practice lactation consultant Sarah Lester to get the answers you need to your breastfeeding questions. Lester provides breastfeeding care and assistance home visits in Fayetteville, North Carolina and the surrounding areas with a special interest in preterm infants and babies with oral restrictions. (She even helped create the only three pronged approach to tongue tie treatment in her area.) As the mom of two girls, both born early and both breastfed, she definitely knows her stuff. You can check out her practice, Naturally the Best Lactation Services, for even more information.