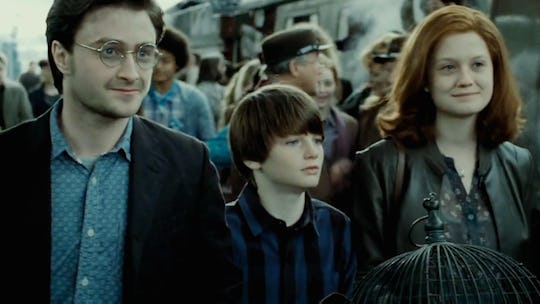 Warner Bros.
17 Things Fans Hope To See in 'Harry Potter & The Cursed Child'
When I read the Harry Potter series for the first time, I never really speculated about what was going to happen in the next book to be released. I think because I was so into the world J.K. Rowling created, it was easy to just wait for her to drop some major surprises on us and still give us what we wanted. But with a new story releasing nearly a decade later, there are things fans hope to see in Harry Potter and the Cursed Child because we're all totally invested.
Not that queen Rowling could do any wrong, but it's easy to think of the story lines you'd like her new work to follow, right? After seven books, fans have fallen in love with certain characters, longed for specific relationships, and had their hearts broken time and time again. And that epilogue in the last book? It simply wasn't enough. (And since Rowling is constantly dropping new knowledge on us about the current life of Harry Potter and company, I guess she didn't think so either.)
As a Harry Potter fan, I trust Rowling with my life. (I mean, literally. I gave her most of it.) But I'd be lying if I said there weren't some things I was hoping for in Harry Potter and the Cursed Child. Like, hey, can we make sure no father figures die? And can Molly Weasly be a totally kick*ss grandmother? There's at least 17 things fans hope to see in Harry Potter and the Cursed Child, but let's be real —we're just happy he's back.