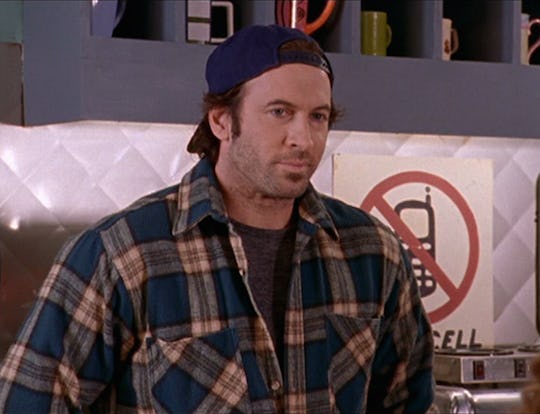 Warner Bros.
17 Ways Luke On 'Gilmore Girls' Is Actually The Worst (But Should Totally Still Be With Lorelai)
I've got a thing or two to say about backwards-baseball-cap-and-flannel-shirt-wearing town grump, Luke Danes from Gilmore Girls. Those of you who have seen the series from start to end, who have followed Lorelai through her many turbulent relationships, know Luke as this rough-around-the-edges Mr. Wonderful. After all, he has been there for Lorelai time and time again, like when her dad had a heart attack, and when her inn caught on fire, when her daughter quit Yale (holy first-world problems, Batman; not getting into that today), and when her father had yet another heart attack. I mean, hell, the guy single-handedly built her both an ice skating rink and a wedding chuppa (and not even for the time he was going to marry her). Luke Danes' romantic grand gestures for Lorelai have been endless.
But just because he's done all of these undoubtedly wonderful things doesn't mean he isn't without some faults of his own. Sure, it's hard not to give him a free pass on just about anything after he bought her this gigantic-ass dream house, or after finding out about that little horoscope he held on to in his wallet for so many years. The dude is, deep down, a huge softy. Still, the "burger boy" has pissed me off in a number of ways and I'm not afraid to shout it out to the Internet. So here we go.