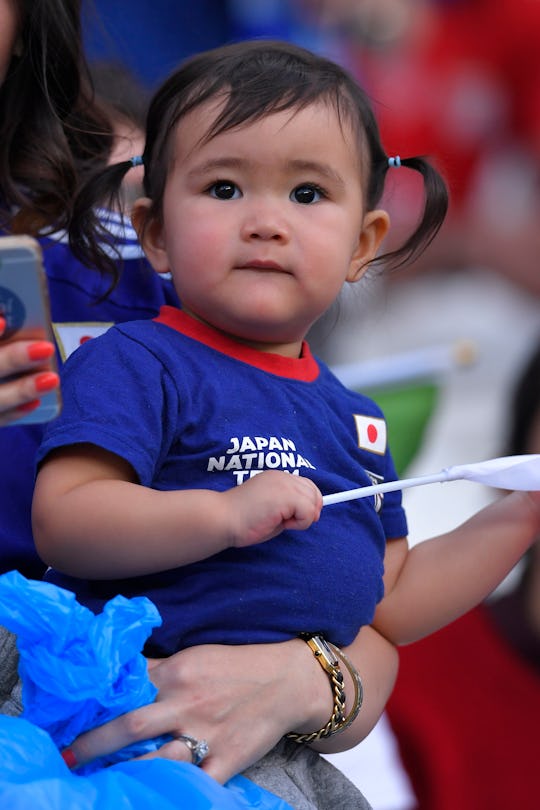 Koki Nagahama/Getty Images Sport/Getty Images
Go Beyond Retro With These Old-Fashioned (But Surprisingly Modern) Baby Names
When today's parents pore over the baby-naming books and websites, odds are they're getting more of their inspiration from their great-grandparents than from popular TV shows, locations, or plant life. Old-fashioned baby names are still all the rage, and there are so many terrific choices out there, you could pick one and feel fairly confident that your child won't be one of a dozen others with the same name in school.
I have friends who named their daughters Adeline, Ava, and Bess back in the decades when hospital nursery wings were filled with Madisons, Ashleys, and Briannas. At the time, my friends probably got more than their share of raised eyebrows for their name choices; now, they'd be more likely to hear, "Oh, I have an Ava, too, and so does my cousin." Interestingly, according to the Social Security Administration (SSA), boys' names have been more constant over the years, with traditional names such as Michael, Matthew, and Christopher remaining in the top 10 for decades at a time. Still, in recent years, more antique choices have begun to edge up the list, such as Abraham and Maximus.
Certain older names are so popular now that you've no doubt either got them on your list, or else rejected them as being too much of a been-there-done-that trend (sorry, Emma, Jacob, Olivia, and Noah). Others, though, are either just emerging or ripe for a revival. Here are my picks; do any of them resonate with you?