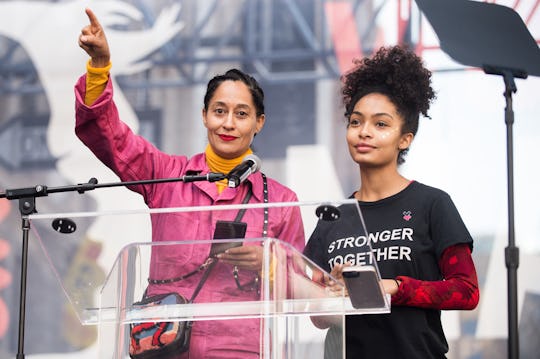 Emma McIntyre/Getty Images Entertainment/Getty Images
Women's History Month Memes That Spread Girl Power
March may mean Cadbury Eggs are back on the shelves (finally), but it's also a big month for celebrating — it's Women's History Month. Whether you plan on reading about a badass woman every day for the month of March or just need some Women's History Month memes to empower and inspire you, it's definitely time to start thinking about what it means to be a woman and how girls definitely run the world.
There's been a lot happening in the world of women over the past few months. From women's marches to everyone standing behind Elizabeth Warren and her refusal to quit, I can almost feel the girl power pulsing through the air. But there's still a lot of work to be done and singing along to Beyoncé just won't cut it. (Although it definitely helps.) Women's History Month was created because there was a huge gap in school's history textbooks. Women and their accomplishments and impact on society were largely missing or were not given the respect they deserved in terms of education and history. Now, every March is designated as Women's History Month so everyone can do more than gloss over the achievements of women; they can learn from them, be inspired by them, and continue forging the path so many women began for them.
So no matter how you plan to celebrate, you can start with these 19 Women's History Month memes. If they don't get your fist pumping, your Beyoncé blasting, and your brain working to see what you can do to be part of history, I don't know what else will.