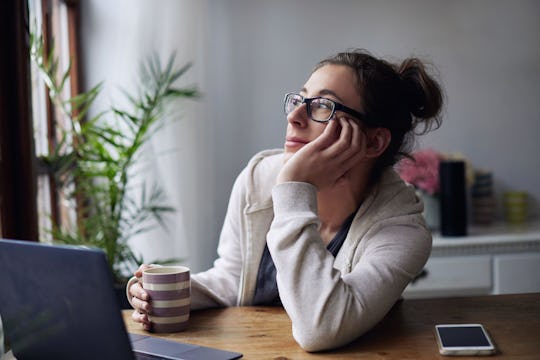 Sally Anscombe/Stocksy
2 Biggest Differences For You Between 2018 & 2019, According To Your Zodiac Sign
For so many people, 2018 felt like it lasted roughly 37 years. If you're among those who welcomed 2019 with wide open arms and high hopes for a much better year, you're probably curious about the ways it could potentially unfold. When you take a look at some of the biggest differences for you between 2018 and 2019 according to your zodiac sign, you might be even more pumped for the year ahead.
I spoke with Katie Sweetman of Empowering Astrology to examine how 2019 will affect the various zodiac signs. She points out that some changes are going to be more obvious than others. "Each sign is going to relate to and experience time differently. For some signs it's going to be a year of bigger shifts, for some signs it's a little bit more of a time for rest and searching within and looking for answers." And though it's now officially 2019, don't expect that you should already be seeing or feeling the differences just yet — there are 12 months in a year, after all. "The start of the year doesn't always line up with the start of something changing for a sign."
Here's a look at a couple of ways that this year might look different for you from last year.