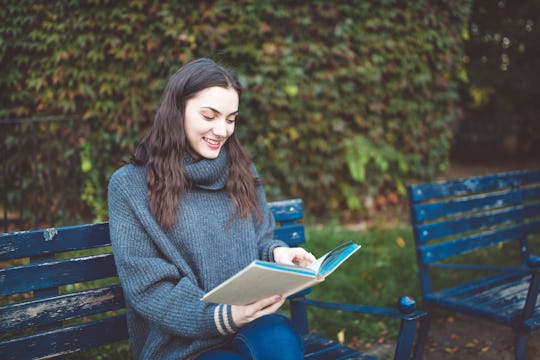 Shutterstock
Hello, These 20 Chunky Sweaters Are The Only Fall Wardrobe You Need
Labor Day has come and gone, and as far as I'm concerned that means the fall season can officially begin. Yes, in many places it is still scorching hot outside, but it's like that movie Field of Dreams where the God-voice says, "If you build it, they will come." In this case, I believe that if we talk about chunky sweaters for fall that are available to buy right now, cooler temperatures will come. So everyone think cool thoughts, okay? And then head on out (or go online) to pick up a new seasonal sweater offering for your closet which is currently filled with maxi dresses and tank tops.
I love sweaters; the chunkier the better. And though I don't often get to wear them in sunny-old Los Angeles (I know, cry me a river), I still feel all warm and fuzzy inside when I see the stores start to fill their shelves with, well, warm and fuzzy sweaters. There's just something about wrapping myself up in something soft, cozy, and not form-fitting that makes me want to bake cookies and run through a pumpkin patch. And, don't even get me started on knee-high boots... swoon!
So for anyone who's ready to say goodbye to this hot (girl) summer, and throw on something that feels more like "warm hug winter" may I present to you these 20 chunky sweaters that are all looking for their forever home.