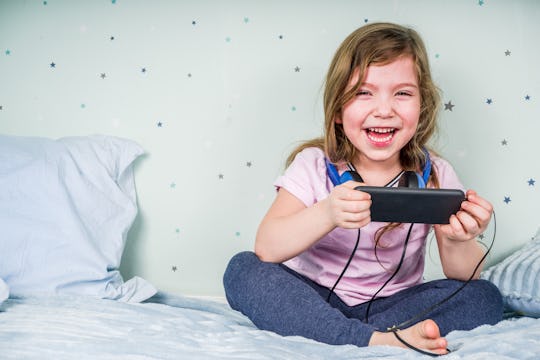 Rimma Bondarenko
20 Ways Grandparents Can Distract Kids Over Video Chat, Bc You Need A Break
Although social distancing and self-isolation are the new normal during the coronavirus pandemic, grandparents and their grandkids separated by long distances can still find creative ways to connect. These 20 ways grandparents can connect virtually with their grandkids are perfect for not only spending time with one another but entertaining each other through these seemingly long days.
With many schools nationwide closed out of caution, parents need new ways to entertain kids stuck at home all day. Spending time with grandparents via a video call or phone call can give bored kids something fun and different to do, and when your little ones are distracted, you can actually get things done. Playing games, sharing special moments, and teaching one another new skills can all be done from a distance with just a little bit of creativity.
This type of interaction will prove especially crucial for kids who are used to spending time with their grandpa and grandma regularly but currently must stay away from elderly family members since they are at increased risk for coronavirus complications. During this time of uncertainty, having a bit of fun with loved ones — even from a distance — can brighten the day of everyone involved. Start with these 20 ideas, some of which merge classic games and activities with technology to keep generations connected.