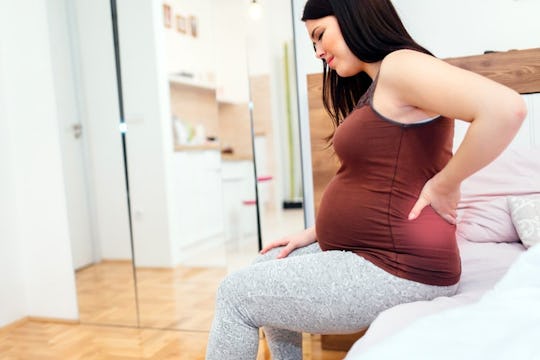 Amazon
20 Weird But Genius Things On Amazon Moms Swear By To Make Pregnancy More Comfortable
One day you may miss being pregnant, morning sickness and all. But, for now, you just need relief — and you need it fast. These weird but genius things on Amazon moms swear by to make pregnancy more comfortable are truly life-saving gifts you probably never predicted you'd need until now.
Some pregnancies go off without a hitch, and that's lucky for you if you aren't experiencing many side effects of pregnancy. But for many, hemorrhoids, vomiting, back pain, stress, and sleepless nights are a fact of life when you're pregnant. If there's a tool, gadget, oil, or Dead Sea bath salt that can make it all better — or at least provide temporary relief — well, get that product ASAP, because as far as I know there's no reward doled out for suffering in silence during pregnancy.
Even Kate Middleton — who suffers from Hyperemesis Gravidarum — knows pregnancy is no walk in the park. If being a princess can't save you from nausea and one of a million other strange things that happen while you wait to give birth and have your life changed in the most spectacular way imaginable, why not take advantage of products that can help? These 21 weird, genius things will bring you comfort, pleasure, and even a few laughs from your first trimester to the day you give birth.