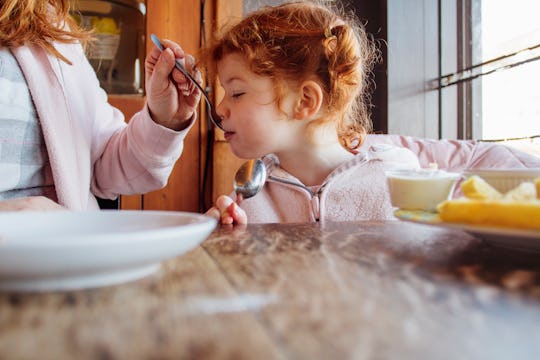 SolStock/E+/Getty Images
21 Easy Instant Pot Recipes For Fall That You'll Want To Make Every Night
It's fall, and if you live above the Mason-Dixon Line, that likely means you're experiencing the start of cold temperatures. With a chill in the air comes a familiar craving: warm comfort food. Traditionally the work of big Dutch oven and hours of chopping and prepping, modern technology has turned the art of preparing a cozy meal into a snap thanks to the Instant Pot. Imagine how much your great-grandmother would have appreciated this invention. Channel some of her fabulous recipe energy with these 21 instant pot recipes, sure to warm you up this season.
Fall is all about comfort, from wearing leggings every day to watching the It's the Great Pumpkin, Charlie Brown special, and I dare you to find an Instant Pot recipe that isn't comforting. From creamy stews to one stop casseroles, pretty much everything you can make in a pressure or slow cooker will have you feeling comforted and happy by the end of your meal — even this Instant Pot Limoncello recipe that I will be trying immediately.
To all my fall/Instant Pot lovers, read on for 21 fall recipes you can make in the convenient appliance that will change your family's dinner game. And if you're still on the fence about buying an Instant Pot, I have a hunch that at least one of these tantalizing recipes will convince you that you need one ASAP.
This article was originally published on