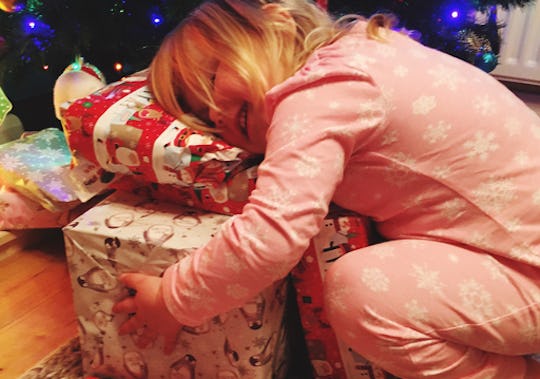 Sarah Thompson / EyeEm / Getty
23 Preschoolers Tell Us What They Want For The Holidays — Prepare to LOL
For the first few years of your child's life, you're in total control of the toys they get. You decide whether or not to buy that musical toy (you know, the one that may or may not drive you to madness), and you might choose the style of tricycle or doll they'll ultimately play with. But when your child becomes a preschooler, they become pretty opinionated about the presents they prefer. That's why we consulted with 23 preschoolers to tell us what's on their holiday wishlist.
When it comes to asking a 4 year-old what they want, the answers can be hit or miss. Sure, they might adamantly ask for something, but it might not be practical (such as adding on a sibling, or in more cases than not, getting rid of one). And naturally, they'll likely be influenced by what's happening in pop culture — or more to the point, what's playing in the movies at the moment (hello, Frozen 2). One thing's for sure: Preschoolers are precious — and precocious — and they want what they want when they want it.
So here's what 23 preschoolers told us they wanted for the holiday season. You might find some of these items on your child's wish list, too.