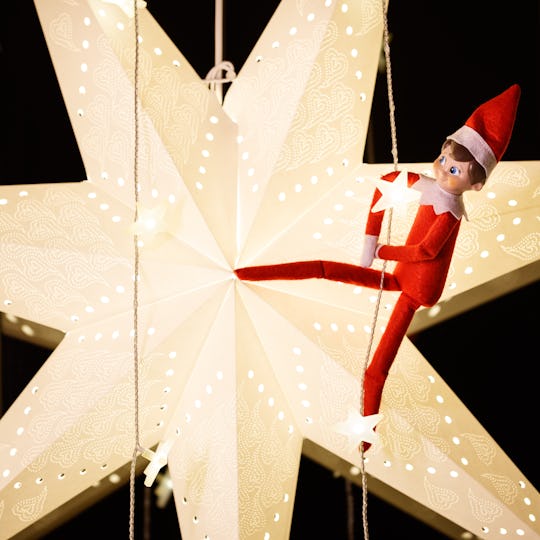 Shutterstock
You Can Pull These 23 Easy Elf On The Shelf Ideas Off In 2 Minutes Flat
If you have an Elf on the Shelf, you're going to need to do something with it... every day. While many of the insanely elaborate ideas you'll find online are pretty awesome, there aren't a lot of parents who have the time to dedicate endless hours moving around and staging what is essentially a red doll with long gangly legs day after day. That's where these 23 easy two-minute Elf on the Shelf ideas come in. The fact is, you can't get away with not circulating your Elf throughout your house.
When it comes down to it, you can really do anything with your Elf on the Shelf. Some parents keep it strictly G-rated, while other parents tend to get a little more, um, creative. (Note to self: Bathroom jokes are big amongst elementary-school-aged kids, as demonstrated on The Resourceful Mama.)
So if you wake up in the morning and forgot for the fifth time to move your Elf (or frankly, you're kind of done with the whole idea already), look to these ideas that incorporate items that you most likely already have around your house. They're fast, they're easy, and they're sure to make your kids smile, which is why you're doing this whole dang Elf on the Shelf thing in the first place.