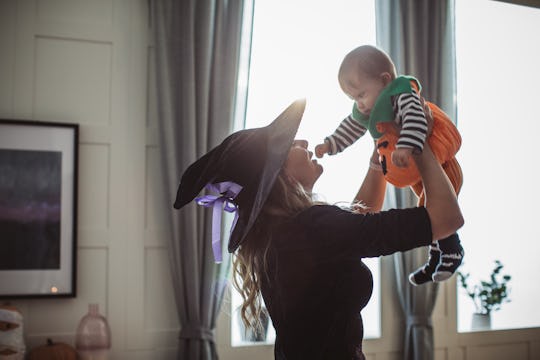 svetikd/E+/Getty Images
24 Spooky Baby Names For Your Little Pumpkin – If You Dare
Perhaps you love all things Halloween, October is your favorite month of the entire year, and/or you love scary and spooky movies. But if you're looking for spooky baby names for your little pumpkin, you've come to the right place.
Parents come up with baby names from all sorts of different things, so if you're inspired by all things spooky, then you'll enjoy browsing names from your favorite horror movies, and also the campy creepy movies from childhood, like Ghostbusters and Casper. Though I wouldn't personally recommend naming your child Ecto 1 or ZUUL.
If scary movies aren't your thing and you just want to name your child something creepy, you could always go with Arachna (spider woman), Banshee (screaming spirit), or Betelgeuse (scary spirit, which you definitely shouldn't say three times). But if you don't want your kid to be mercilessly made fun of in school, perhaps a humble, slight nod to your favorite spooky movies is the way to go. As long as you don't name them Fester, Hannibal, Lurch, Morticia, It, or Lucifer that is. Though if I'm being honest, I could possibly get behind Morticia, because she's amazing, couldn't you? Maybe she could go by Tish.