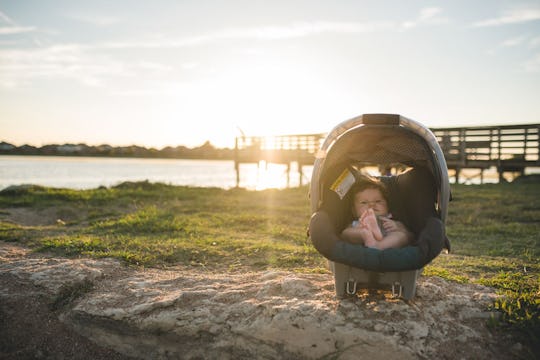 Courtney Rust/Stocksy
25 Baby Names For Earth Signs That Are Eco-Inspired & Naturally Wonderful
If you're expecting a little Taurus, Virgo, or Capricorn, you're about to become a proud parent of an Earth baby. I'm the mother of a little Cap, and let me tell you, having an Earth sign kid is so rad. In addition to the many respectable personality traits linked to this elementary group, there are also so many baby names for Earth signs that sound natural and eco-friendly, and perfect for 2019.
Before diving right into the names, let's first talk about what it means to be an Earth sign. Compared to the other elements — Fire, Wind, and Air — Earth tends to be the most "grounded" elementary group, and the one that "brings others down to earth," according to Astro Style. My two-year-old Capricorn daughter is all about routines, and is generally not having it if I decide to do something "crazy" like skip her evening bath. That desire for consistency seems to be a common trait for those born under Earth signs. "Earthy people react quietly and slowly. They apply themselves with endurance. Emotionally they are deeply rooted and slow to change," explains Astro Dienst.
If you look at famous "Earth" people, you'll see that their practicality is part of what makes them great. Take Michelle Obama (Capricorn) and Mark Zuckerberg (Taurus), for example — both incredible leaders who know how to get stuff done.
Ok, now to the names! Below you'll find 25 eco-friendly, nature-inspired, organic-sounding names for your little earthy bambino.