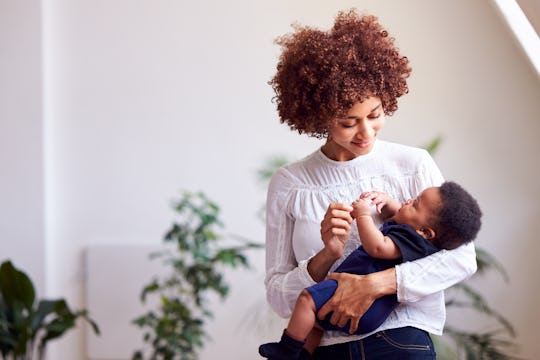 Shutterstock
These 30 Capricorn Baby Names Are The G.O.A.T.
What do you name a kid who's already the Greatest of All Time?
If you're into astrology, then it's only natural to tap into the zodiac for help naming your child. And as these baby names for Capricorn babies go to show, this hardworking sign inspires a whole range of great names. Your kid will get a moniker that's as unique as they are.
Before you get to naming, it's helpful to know a little more about the traits that make up a Capricorn. Individuals born between December 22 to January 19 fall under the sign of Capricorn, which is a goat with the tail of a fish, according to Astrology-Zodiac-Signs. It's one of the more unique signs of the zodiac, certainly, something like a goat mermaid. An Earth sign, Capricorns are known for being hardworking and ambitious, the goal-seekers of the zodiac signs, according to Ganesha Speaks. "Driven to do their utmost bestest, Capricorns never let themselves off the hook. They're determined to show other people what they're made of. And, let's face it, a little bit obsessed with status and the trappings of success," Kerry Ward, AKA Tarotbella, explained in Cosmopolitan. Although these traits may take a little time to present themselves in your kid (what do the trappings of success mean to a newborn?), the sign of the Capricorn is a great source of name inspiration for your kid.