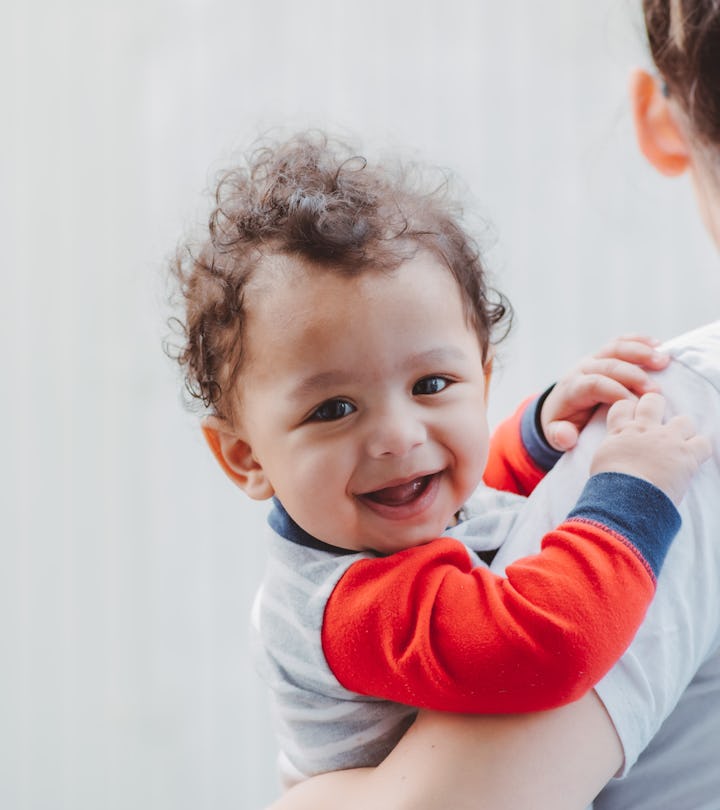 Shutterstock
These 45 Capricorn Baby Names Are The G.O.A.T.
What do you name a kid who's already the Greatest Of All Time?
If you're into astrology, then it's only natural to tap into the zodiac for help naming your child. And as these Capricorn names for babies go to show, this hardworking sign inspires a whole range of powerful names. Choosing a Capricorn name for baby girls or boys means your little one will get a moniker that's as unique as they are.
Choosing a name for your unborn child is a process. After all, how will you know what fits them before you know them? Knowing your baby's sign might help you have a general idea of some key traits of their personality. An earth sign, Capricorns are known for being hardworking and ambitious, the goal-seekers of the zodiac signs. They're focused on success and are typically thought of as the boss of the zodiac. They're also one of the four cardinal signs, which makes them leaders, self-starters, visionaries, and go-getters. They also have a sensitive side, if you're close enough to them that they'll let you see it.
When are Capricorns born?
Individuals born between December 22 and January 19 fall under the sign of Capricorn, represented by a goat symbol with the tail of a fish. Your Capricorn baby will be in good company; there are lots of legendary Capricorn leaders, like Michelle Obama, Greta Thunberg, and Martin Luther King, Jr. When it comes to choosing the perfect Capricorn name, anything that has to do with hard work, strength, patience, stability, discipline, or wisdom are sure to embody the person your little one grows up to be.
There are a lot of things to consider when choosing a name for the newest member of your family. But if your goal is to pick something that embodies your little one's character, looking to the stars for clues about their personality is one place to start.
This article was originally published on