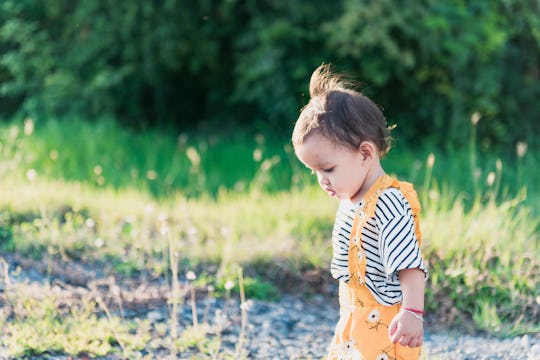 Subhakitnibhat Kewiko / EyeEm/ Getty Images
21 Earthy Baby Girl Names For Your Little Force Of Nature
Outdoorsy parents, gather 'round.
Choosing your baby's name can feel like a lot of pressure: it's how everyone will know them throughout their life, so it needs to be cute enough for a baby, strong enough for an adult, and distinguished enough for someone in their old age. Earthy baby girl names can do all of that, combining a sense of strength, serenity, and timelessness thanks to their natural inspiration.
Nature-related names have been gaining popularity in recent years thanks to parents wanting to turn the focus away from technology and return to their roots. Trends aside, maybe you're considering earthy girl names because you and your partner enjoy being outdoors together, whether that means casual walks through your local park or full-on camping excursions in the mountains. The good thing is that no matter the reason you're looking for earthy baby girl names, there are plenty to choose from, and one that's bound to make you say: That's the one.
When you start making a list of baby names you love inspired by nature, be sure to think of all its elements: flowers, trees, bodies of water, mountain ranges, valleys, animals, weather, and more. The inspiration is truly endless, but if you need some earthy girl name ideas to spark your creativity, feel free to start here.
Did any of these names feel like the one? Whether you choose an option from this list or just got ideas flowing, know that whatever earthy girl name you choose for your baby will be perfect.