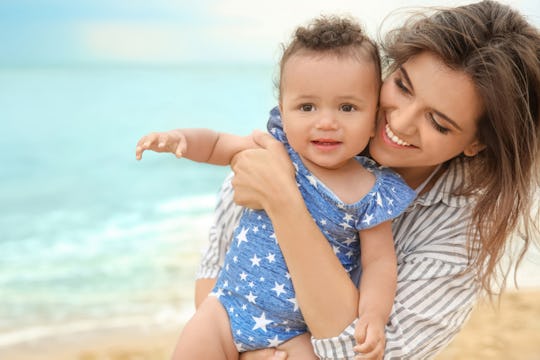 Africa Studio/Shutterstock
25 Baby Names For Water Signs To Inspire Your Little Pisces, Cancer, Or Scorpio
If you're pregnant, you've probably already looked up your little one's future traits based on their due dates — and their signs. If your future babe is a water sign, that means they're either going to be a Pisces, Cancer, or Scorpio, and they'll be known for being emotionally sensitive and creative. Hoping to harness that energy from the start? You'll need baby names for water signs to suit their big emotions and their big imaginations.
According to an article on Thought Co, "the water element is one of big feelings and imagination," making it easy for these signs to tune into hidden emotional realities. Basically, they can pick up on the vibes of other people pretty easily, and it's essentially a super power. Water signs will also assess situations "by its undercurrents," making them highly emotionally sensitive, and they will read people and situations based off a vibe they get. They may gravitate towards the arts as an emotional outlet and allow their gifts to be expressed by uniting people in the human experience. They are also highly in tune with others and can be dreamy, empathic, and intuitive.
I mean, that's a lot to put on a newborn, right? But water signs have big emotions for a reason, and the names on this list — which are great for any baby — will hold a special meaning for babies born within any of the three water signs of Pisces, Cancer, or Scorpio.