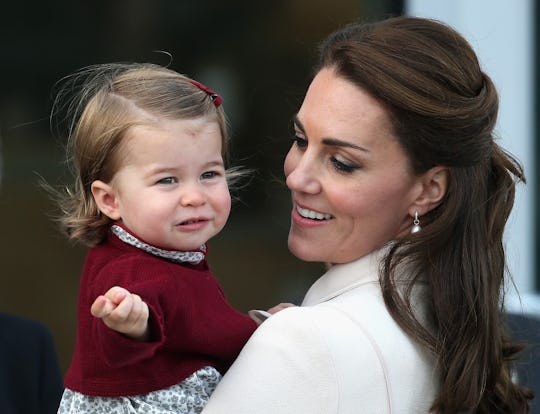 Chris Jackson/Chris Jackson Collection/Getty Images
25 Royally Adorable Baby Photos Of Princess Charlotte
On May 2, 2015, the Duke and Duchess of Cambridge went from a family of three to a family of four with the addition of their sweet little princess. And while the family has gone on to grow by one more tiny royal, the essence of cuteness that is Princess Charlotte has certainly not diminished. In fact, the many baby photos taken of Princess Charlotte over the years are the perfect cure for any bad day.
In her four short years on Earth, Princess Charlotte has blessed her loyal subjects with more than her fair share of adorable moments. From her first appearance after she was born, to those candy cane photos, to heartwarming moments with her family, Princess Charlotte is almost too sweet for words. Many of her more iconic moments came in her later years, like that little wave and her signature sassiness, but her baby photos are just as cute, if not even more so. Fortunately, due to the numerous public outings by the royal family and presence of the media (not to mention all the beautiful photos taken by mom Kate Middleton), there are plenty of Princess Charlotte photos to gush over.
So, sit back, relax, and enjoy some serious cuteness. These baby photos of Princess Charlotte are sure to make your day.