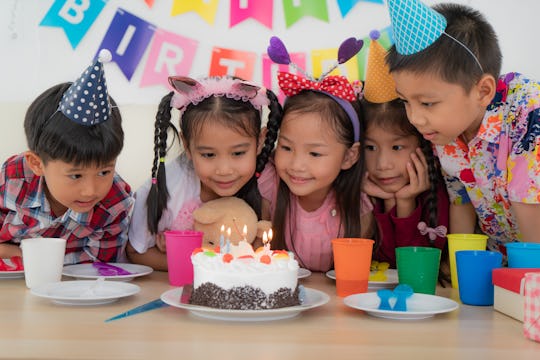 Prasit photo/Moment/Getty Images
These 25 Birthday Party Games Are Guaranteed To Keep Kids Busy
When it comes to planning a celebration for your little one, Pinterest would have you believe that the theme, decorations, and cake are top priority. And they are important, but none of that means anything if your child's friends are bored the whole time. Planning some birthday party games for kids that are age appropriate and fun is probably the most important part of the event. Not to mention, you don't want to be stuck with a large group of children who are full of sugar and have no way to get that energy out.
These games are definitely going to be what your kid's friends talk about after the party, so the more fun, the better! Whether your child's birthday is during the hot muggy summer or the dead of winter, there are plenty of outdoor and indoor games to keep the momentum going.
As you're planning out the party, remember to pick games that will appeal to your guests (fifth graders probably won't be into anything Baby Shark-themed). You also want to have enough games to fill up the time, and maybe have a couple extra in your back pocket in case you find yourself out of fun things to do before the party is over. These 25 games should get you started, and then some.