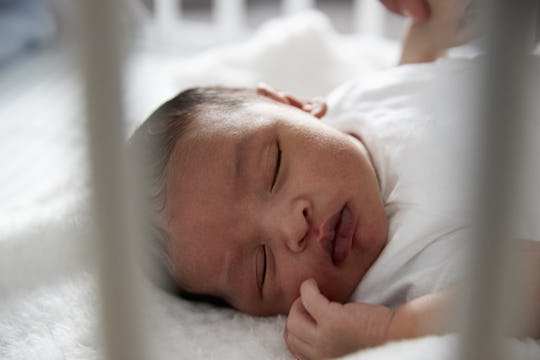 Monkey Business/Fotolia
30 Baby Names That Start With "J" & Are Sure To Set Your Baby Apart
The Kardashians might have a lock on 'K' names, but my family has a real thing for J's. We've got a Jack, Jeff, Jay, John, Jessica and the list goes on. And while those names are pretty common, there are some unexpected names that start with the letter "J" too — just look at the Duggars. If you're jonesing for a "J" name, there are tons of baby names that start with "J" that could be just right for your bundle of joy.
If you've always had a thing for the letter "J", but are committed to picking a baby name that can't be found in any "Top 10" list, then you'll be thrilled to know that not a single "J" name appears in Name.org's list of Top 10 girl names of 2018 (so far). James did make their Top 10 list of boy names, but James is always a perennial favorite. In fact, James is considered the most popular boy's name of all time, according to Nameberry, followed by John, another "J" name. Both are great choices if you prefer classical names that won't go out of style.
So whether you're trying to keep your family's streak of "J" names alive, or want to start a new family tradition, here are 30 names that start with the letter "J" that you might just fall in love with.