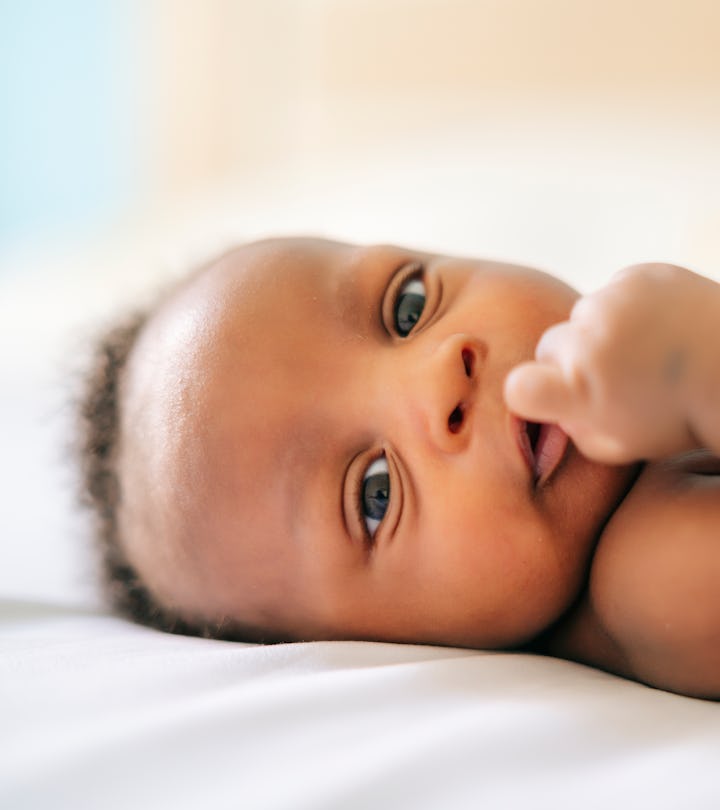 Westend61/Westend61/Getty Images
114 Vintage Baby Names That'll Never Go Out Of Style
When you're looking for something timeless, not trendy.
There's a lot of pressure that comes with picking out a baby name. After all, it's a decision that lasts a lifetime (unless your kiddo decides to change their name later on, that is), and as such, you just don't want to screw that up. But do you choose something that is cool right now, or a classic name? Well, these timeless vintage baby names will ensure that your baby will always be in style.
Your baby's name signifies so much more than the name itself. It should be a representation of your hopes and dreams for your little one, which can be a hard feat when you consider that you're bestowing a name upon a newborn you just met. Of course, you could always go totally trendy and pick a popular name that's hot this year (think Emma, Ava, or Aiden, for example), but chances are, you probably already know quite a few kids with the same name. And that's when taking a trip back in time to vintage names can provide a source of inspiration for you.
So check out these old-fashioned baby names. Some are Biblical, some fanciful, some might even seem sweetly old-school, but all are meaningful, timeless, and beautiful, which is most likely exactly how you'll feel about your newborn baby.
Naming your baby is no easy feat, but when you think about vintage names, it can make the process a little easier. And when your little one is born, you'll look into their eyes and (hopefully) know exactly what their name should be.
This article was originally published on