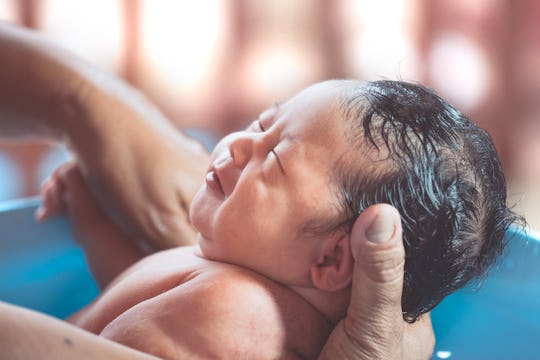 Shutterstock
You Definitely Need To Follow These 32 Genius Birth Photographers On Instagram
For many families, birth is an exhilarating blur. It's wonderful, but you may forget some of the details of your child's entrance into the world in the excitement. Having a professional photographer on hand is one of the best ways to ensure you remember the minutiae, because they can document the important moments for you. Checking out some of the best birth photographers on Instagram may help you see why birth photography can make such a difference if you aren't as familiar with the work.
Birth photography has only become popular in the last decade or so according to The New York Times, as outdated taboos around childbirth persist into the modern age. But as more and more people see birth as an awe-inspiring experience that should be honored, having a photographer in the birthing room has become vital to many families. Not only do they capture a child's first breath, they can also give families a different perspective. Delivering moms can see their babies crown, for instance, and extended family members who are unable to physically be in the room can see the moment the bundle of joy joins their family later.
Birth photography helps families connect, and it removes stigmas around birth in the process. Whether you're already a fan or just want to learn more, these birth photographer Instagram accounts can show you a whole new side of delivery.
This article was originally published on