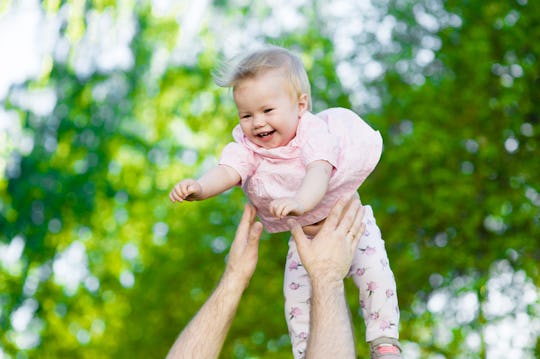 Shutterstock
34 Baby Names Inspired By Air For Your Gemini, Libra, Or Aquarius Baby
Congratulations, you're expecting a Gemini (May 21 to June 20), a Libra (September 23 to October 22), or an Aquarius (January 20 to February 18)! All signs are ruled by one of the four elements — earth, fire, water, or air — and these three are the designated air sign. And since baby naming can be overwhelming, why not narrow it all down by choosing a baby name inspired by air for your air-sign baby? There's a whole bunch of neat choices for you to choose from and, hey, maybe you and your partner can actually agree on one of these.
In some ways, these signs are very different. Gemini is gregarious, whereas Aquarius is more introverted. Aquarius will say anything that's on their mind, whereas a Libra is diplomatic to a fault. A Gemini cares very much about what other people think of them. But an Aquarius? Yeah, they DGAF. Libra are very aware of needing to be balanced, and Gemini will burn themselves out over and over again.
But there are some things that unify air signs. They are, not to put too fine a point on it, a breath of fresh air. Innovative, creative, and able to look at things from different points of view, air signs are movers and shakers. These signs are regularly on the go (often to their own little worlds), but when they can gather their thoughts and ideas: watch out world!
Here are some air inspired names for your little whirlwind: