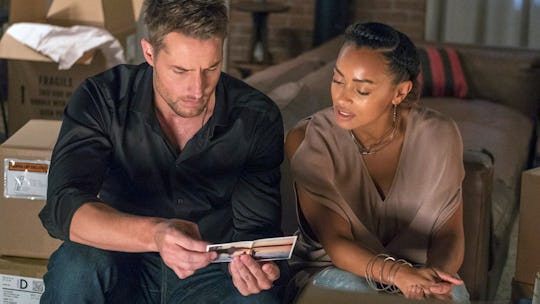 Ron Batzdorff/NBC
These 'This Is Us' Season 4 Theories Were A Wild Ride & I Want To Get Off Now
The This Is Us Season 3 finale is just around the corner. And no, I'm not ready for this season to end. While the NBC show hasn't been officially renewed for Season 4, the creators have hinted that more is on its way. So how can fans prepare for what's to come next? Perhaps these This Is Us Season 4 theories can help satisfy that itch you're bound to get every Tuesday night until the fourth season returns.
Although NBC hasn't officially made a renewal or cancellation announcement in regards to the future of This Is Us, showrunners Dan Fogelman and Isaac Aptaker have planned out a series finale "about three seasons in the future" after Season 3. This means that they plan on ending This Is Us after Season 6 and they have an idea of where the show is going from here.
In an interview with Deadline, Fogelman revealed where Season 4 is headed. "We've got multiple seasons mapped out," the show creator said. "I think this season has been a lot about redemption, but also a lot of rebirth. Next season is a season of new beginnings and restarts."
If This Is Us gets a fourth season, fans will still have plenty of time before the story continues to unfold. And now that fans know that it's a chance for new beginnings, who knows what could happen? But since fans have a long time before the This Is Us drought is over, maybe these theories will make the wait go by quicker.