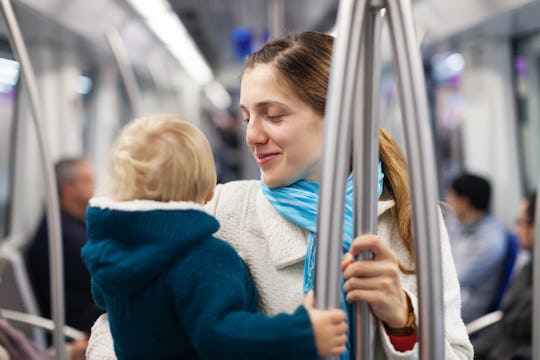 JackF/Fotolia
4 Things People Always Say To My Son That I Think Are Lowkey Very Creepy
Out of all parents in general, I think I'm more inclined to sympathize with people who don't exactly know what to say to kids. I've never been a fan of using baby talk with kids (or even babies), and I generally tend to lean on the side of challenging kids to elevate their understanding beyond what kids are conventionally tasked with thinking about, as opposed to limiting what I'll talk to them about in an attempt to shelter them. So, like, I can understand the reasons behind the things people say to my son that are creepy. They're probably just the byproduct of a judgment call grey area.
That said, some of the things that I've experienced people — family, friends, teachers, random-ass strangers on the street — choosing to say to my son just rub me entirely the wrong way, my natural inclination to be understanding be damned. When you know something is "off," you just know.
And for what it's worth, I do understand that most of these things are historically very common to say to kids, and I don't really judge the people who say them. I mean, I definitely wish they wouldn't, but I don't assume most people spend a great deal of energy analyzing and unpacking the real implications of certain ways we're all socialized to communicate with kids. We've heard these things said to them a million times, they were said to us, and they're so common that they must surely be totally benign or even positive, right?
Well, no. And because I am the kind of insufferable person who picks apart what we're saying to kids and the kinds of messages we're subsequently delivering to their tragically impressionable brains, let me do the work for you: please stop saying the following things to my son. Talk to him about his cool wheelie sneakers, or climate change, or the failing subway system, or the prison industrial complex — basically anything other than the following: