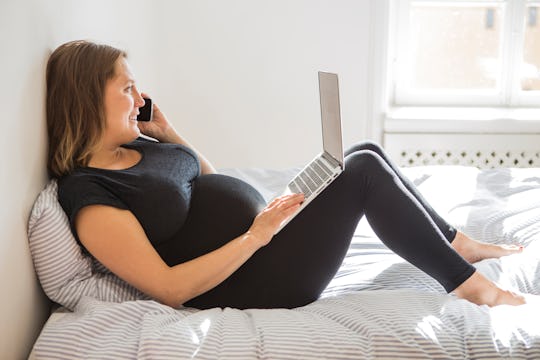 Dag Sundberg/The Image Bank/Getty Images
These 5 Maternity Leggings For Petite Women Won't Sag Around Your Ankles
Who can resist the allure of leggings? Once you realize that leggings fit like a second skin, you can kiss all other pants goodbye. And that's especially the case during pregnancy when comfort is key. But if you're on the smaller size, you might find that the average pair of leggings has a bit more leg than you need. Don't worry; you're not doomed to nine months of Capri pants and ankle-length jeans. Th best maternity leggings for petite women will make you feel and look great.
Since you're only going to need maternity clothing during your pregnancy (and those first few months postpartum), you might not want to make a huge financial investment in these additional outfits. But that's the beauty of maternity leggings — not only are they mostly affordable, but they can pretty much be worn every day (including those first months postpartum). You can dress them up or down depending on the occasion, and you'll always feel comfortable in them.
As far as colors go, black is by far the most popular choice. After all, a pair of black leggings will go with just about everything you own. But if you plan on living in leggings for the next few months, a pint-sized pregnant person like yourself might want to mix it up a little, too. Either way, it's nice knowing you have options... like the ones below.