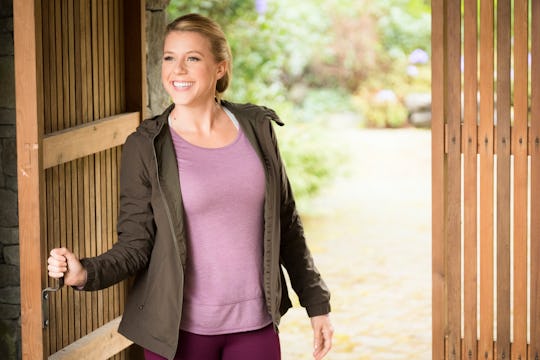 Courtesy of Johnson Production Group/Crown Media United States LLC
All Of The New Hallmark Movies In March To Make You Laugh & Ugly Cry All Month
If Hallmark is your go-to network for romantic comedies that are just predictable enough to keep you going back for more, then the spring lineup will definitely get you excited. Hallmark just ended a set of Valentine's Day movies and now, March is about to usher in an entirely new set of originals to cry and laugh over as the winter ends. There are actually five Hallmark movies premiering in March, with some of them as part of its Spring Fling lineup, and each more adorable than the last.
I mean, you can't spell Hallmark original movie without a romance that blossoms between two competing cooks on a cooking game show or a woman who gave up on love but finds it in an unexpected place with a single father and his young daughter. Even if you feel like you've seen some of these movies before, there is always something so comforting and easy about watching the story unfold with the guarantee of a happy ending. I love Game of Thrones as much as the next TV-obsessed person, but Hallmark movies are always just the right amount of romantic and silly to be the perfect palate cleanser after more serious or dour TV.
There are a handful of new movies coming to the network in March and while not all of them are part of the official Spring Fever event, they will likely fill the romantic comedy void in your life.