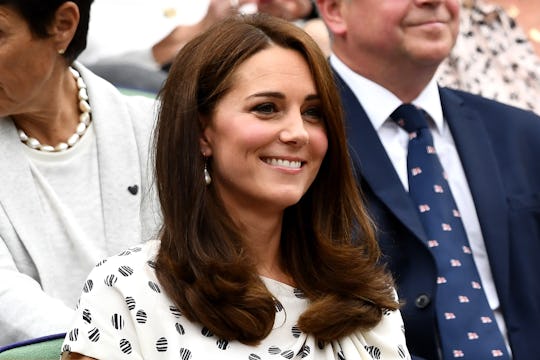 Clive Mason/Getty Images Entertainment/Getty Images
These Kate Middleton Approved Flats Will Make You Ditch Your Heels Forever
There's an unofficial rule in fashion at the moment: If Kate Middleton wore it, then it's definitely in style. From dresses to accessories to skinny jeans and more, the Duchess of Cambridge has a knack for looking effortlessly elegant under any circumstances, even when she's going casual. Because even though Kate brings the glamour when she's all dressed up — and pumps make her legs look amazing — she's just as stunning when she goes without heels. In fact, there are a number of Kate Middleton approved flats available for anyone who wants to copy her look without sacrificing comfort... and some of them are pretty reasonably priced, too.
As fans are well aware, Kate is no stranger to affordable style: She's made headlines for wearing clothes from such familiar chains as Zara, Banana Republic and The Gap. Of course, not everything in her wardrobe is inexpensive (she is a princess, after all), but even her more exclusive looks can usually be recreated for much, much less. The same goes for her footwear: While some of her favorites can be purchased for less than $100, there are a couple of options that could theoretically set you back a bit more; still, she tends to wear her more expensive shoes and boots for years (so she's definitely getting her money's worth).
At the end of the day, Kate Middleton is a mother-of-three, and even the most fancy moms out there know that much of the time, heels and kids just don't mix. Sure, she managed to slip into a pair of pumps for the cameras just hours after giving birth to Prince Louis, but when it comes to going to events that involve lots of walking or herding of her little ones, Kate is all about arch support and non-slip soles.
Royals: They're just like us! Or you'll be just like Kate, anyway, when these shoes are in your closet.