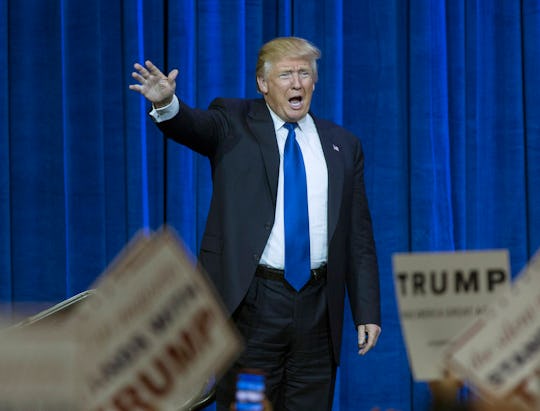 Aaron P. Bernstein/Getty Images News/Getty Images
5 Things You Need To Know About Donald Trump's Healthcare Plan
Uninsured Americans who are frustrated by the Affordable Care Act, aka Obamacare, might be in luck. Republican presidential hopeful Donald Trump has announced his healthcare plan, which he would enact after repealing Obamacare when he becomes our dear leader, because who doesn't want health advice from a former talk-show host and mail-order steak salesman? It sounds like a great plan.
Trump claims that he'll repeal Obamacare "[o]n day one of the Trump Administration." Personally, I feel like there would be more pressing issues on day one, such as getting his direct deposit set up, learning the password to his computer, and figuring out why those four horseman are trampling through the rose garden, but what do I know, I'm not a politician. Oh, wait, neither is Trump.
Trump's plan, in which he uses the phrase "free market" five times (because he's a very successful businessman who knows about business) states that "[n]o person should be required to buy insurance unless he or she wants to," presumably because some American Muslims might consider health insurance to be a form of gambling, and we all know how sensitive Trump is to them.
But just how far will Trump go to protect Americans and their health? Is he going to ban diabetic immigrants from entering the U.S. and pawning off their weird, gross, sugar-free hard candies on us? Here's everything you need to know about what Trump has in store for our health.