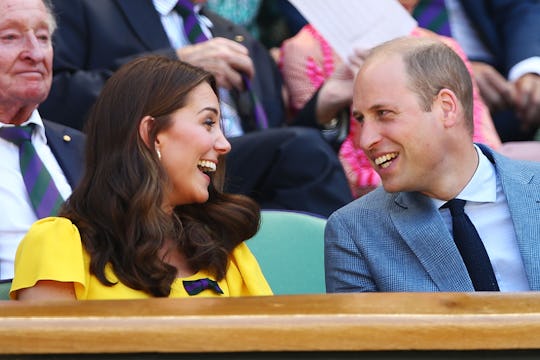 Clive Brunskill/Getty Images Sport/Getty Images
You Can Actually Afford Kate Middleton's Favorite Shoe Brands
There are so many reasons why the average, non-royal mom can relate to Kate Middleton: She gives her kids the "just wait until we get home" stare when they act up in public, she doesn't always bother to hide it when she's super bored at a royal event, and she has an affinity for clothes from stores you can find at the mall. Plus, for all her super fancy pairs of pumps, she's got plenty of practical moccasins and wedges and the like that don't cost a king's ransom. So what are some affordable shoe brands Kate Middleton loves?
Just like the thrill you get when you see the Duchess of Cambridge rocking a dress from Zara or a pair of Gap pants, there's nothing quite like seeing a pair of running shoes or wedges on the Princess and realizing: Hey, I can actually afford to buy those for myself! What's even more admirable is that Kate doesn't just wear her inexpensive kicks once or twice — if she likes a pair of shoes, she'll wear them over and over again... almost like a normal person. (Not that she's not normal, of course. You know what I mean.) She's not afraid of looking comfortable in flats, either, which makes her seem even more like that one mom at the playground you would actually want to hang out with even if your kids weren't around.
So before you make your next footwear-related purchase, check out these not-too-pricey picks. Because if Kate is wearing them, you know they have to be amazing.