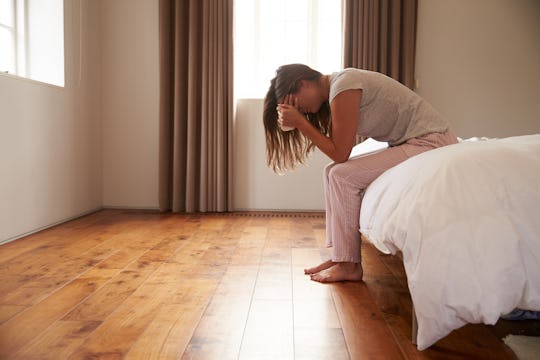 Shutterstock
Here's The Truth Behind 6 Hilarious Old Wives' Tales About Morning Sickness
Even with all the knowledge we have about pregnancy, there's still something that feels a bit mysterious about, you know, a human growing another human. Morning sickness is particularly puzzling as it affects so many and doesn't have one specific cause (or cure, sadly). If you've experienced the dreaded nausea yourself, chances are that a well-meaning person has told you some funny old wives' tales about morning sickness intended to enlighten you, or at least lift your mood. And, chances are also that this new info did not feel particularly funny in the moments when you were debating whether or not to puke in a public trash can.
The word 'wives' in this case (as is also the case in the words 'fishwife' and 'midwife') comes from the Old English word "wif," meaning woman. These folklores that seem hilarious in their absurdity have been passed down from previous generations who were just trying to make sense of it all.
I spoke with Dr. Caitlin Szabo, OB-GYN, and Dr. Chavi Eve Karkowsky, OB-GYN, to learn the truth behind these 6 silly old wives' tales about morning sickness that will hopefully make you laugh (or, at the very least, resonate with you while you eat your 30th ginger chew of the day).