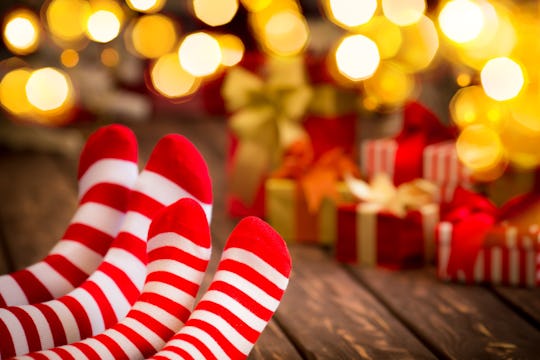 Fotolia
6 Outrageous Things Single Moms Will Hear From Their Relatives During The Holidays
Is it really that time of year again, huh? I have to start caring what people think and making small talk with people I loathe? Ugh. When people start asking me what I'll be doing for the holidays, I know I'm about to hear some outrageous things every single mom hears from her relatives around this so-called "joyous" time of year. Bah humbug, you guys. I am Grinch incarnate, and I make no apologies.
I mean, there's a reason I watch Die Hard at Christmas. It's a story about blowing things up and it all ends in divorce. Of course, I might only feel this way because I am a single parent at the holidays and that means I will experience unsolicited advice and backhanded compliments until the carol singers are blue in the face. The thing about being both single and a parent is that we get to experience the delectable commentary of acquaintances, relations, and acquaintances of relations on two fronts. We will hear the standard things that all single people hear at the holidays, but we'll also hear all of the "fun" tidbits that parents get to hear. Basically, lucky us.
If you're not a single parent but want to understand, or if you're a single parent and need to know you're not the only one hearing this bullsh*t, here are some of the outrageous things single moms will hear from relatives over the holidays. Also, can we not? Thanks.