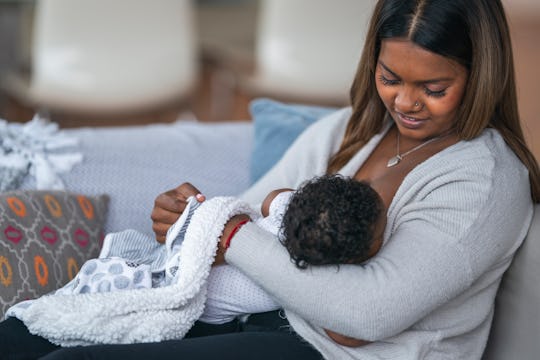 Fly View Productions/E+/Getty Images
Here's What Your Lactation Consultant Wants You To Know About Supplements
Whether you're looking to improve the quality of your breast milk or boost your supply, you might turn to supplements for the solution. At the same time, you might have a tough time finding reliable info about the safety of vitamins, herbs and the like for breastfeeding moms. Which is why there are things your lactation consultant wants you to know about supplements, for both you and your baby's sake.
There's a reason why breast milk gets to claim the title of "nature's perfect food." It contains all the nutritional elements that your growing baby needs, and has the ability to adapt and change as your child gets older. Pretty incredible, right? If you have a well-balanced diet, then your breast milk should also contain all the necessary nutrients for your baby, according to the La Leche League. So, in theory, you wouldn't necessarily need supplements unless you're experiencing a deficiency somewhere in your diet. That said, there are women who swear that certain supplements help them in some way, whether it's a boost in milk supply or even energy.
So if you insist on supplementing, there are some things you need to know. Read on to find out how taking dietary supplements can affect your diet and your baby's health, and if they're ultimately worth taking.