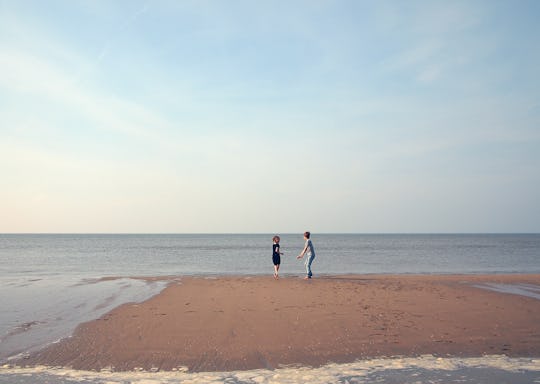 Daria Nepriakhina/Unsplash
6 Ways Having Two Kids Is Completely Different From Having One
If you're like me, you might have always assumed that you'd have several children with your partner, without ever considering how having two kids is harder than having one. You always knew you wanted your children to have someone to play with, to cuddle with, to lean on, and ask for advice, as they grew older. For a lot of parents, it's a no-brainer, that they'll have more than one kid.
And then you had your first child together, and you got into a routine. Things became comfortable, and you started to wonder if you should rock the boat with a second child. After all, didn't your first just get out of diapers/start sleeping through the night/self-wean? Or maybe things were pretty challenging, and you couldn't imagine adding to your already-heavy load. Perhaps you're currently deep into the terrible twos, or you've got one hell of a threenager on your hands. Either way, you just don't know if a second child is in the cards anymore.
I was actually a bit of both. Our second little was a surprise, coming along after we decided that we would just have one child together, after all. And, being an only child myself, I've been on a steep learning curve with the two of them. There are some great things about having two kids, and there are some interesting challenges. Here's some of what I've learned.