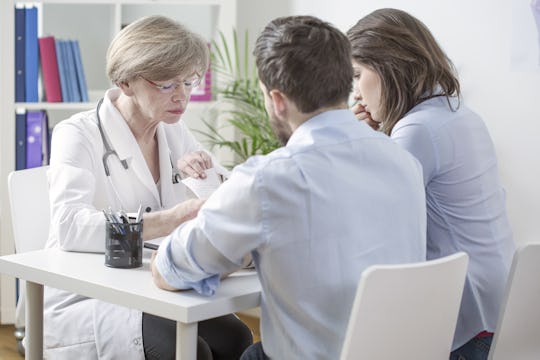 Photographee.eu/Fotolia
6 Ways To Check Your Fertility & Find The Best Baby-Making Time
Your high school sex education class may not have taught you a lot about being sex-positive, but it most likely scared you into thinking you could get pregnant by simply looking at a penis. The fear tactics are strong in a lot of sex ed classes and, unfortunately, they often transition into adulthood. Before I became pregnant with my daughter, I did a lot of research and discovered that conceiving a baby isn't as easy as I was led to believe. But if you know how to check your fertility and the mechanics of making a baby, you can feel a little more in control of becoming pregnant.
A study published in the Human Reproduction Journal found that it can take up to a year, on average, for a healthy couple to conceive a child. That sounds like a long time, especially if you're desperate to have a baby, but it's a guideline to follow. The study was conducted by having healthy couples try to conceive during the times they thought they were most fertile, and according to the American Pregnancy Association, determining your fertility window is essential when trying for a baby.
But how do you do that? How can you determine if you're fertile and if your body is capable of making a baby?
It's not as hard as you think to start taking steps to find out if you're fertile at home. The American Pregnancy Association notes that one of the first questions about your fertility is if you're ovulating or not. Luckily, your body has some ovulation signs and a few ways to track it so you can look at every angle of your fertility.