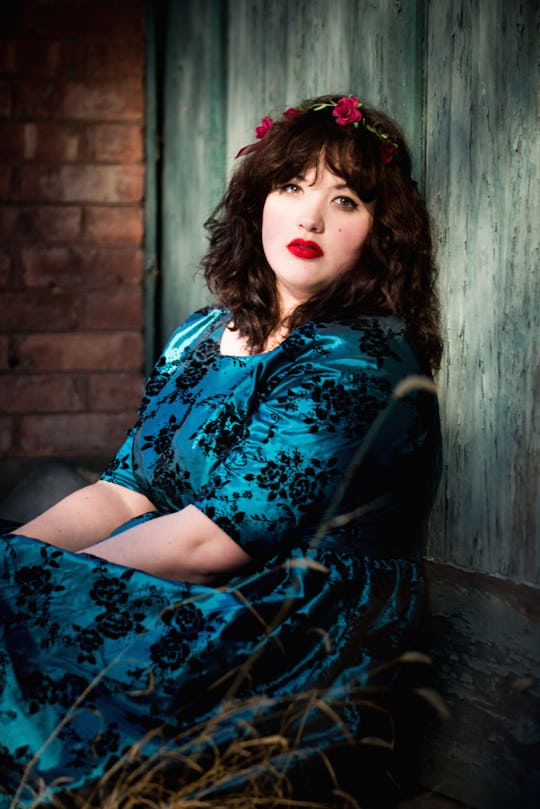 Courtesy Marie Southard Ospina
7 Body Image Questions I Have About Raising A Daughter
"So how did you feel when you found out you were having a girl?" It was a question a colleague asked me a few weeks after I'd been given the news, but I still didn't know how to answer it. "I felt like I could better relate to a girl," I told her. "But I'm also so worried about her already." Thinking of her own 2-year-old daughter, she quickly replied, "Me too. It's so much harder. It's just so much harder to be a girl."
Life has its tragic, mind-boggling moments for everyone, I'm sure: The kind of moments that make you doubt yourself. The kind that make you question your self-worth. But I believe deeply in layers of privilege. Girls have it rougher than boys, at large, because girls are simply treated differently. We are regularly accused of being weak and incapable; unsuitable for positions of power while simultaneously expected to embody traditional femininity in dress, presentation, and demeanor. We are either "too much" or "not enough." And so many of us battle debilitating body image insecurities — internalizing the shaming rhetoric that permeates every aspect of contemporary living — as a result.
As a soon-to-be mom, I worry about my daughter's body image, regardless of how she herself will end up looking. Maybe she'll take after my partner: thin, lanky, pale. I imaging that'll make things easier. It'll free her of socioculturally ingrained fat shaming, even if it doesn't remove the sociocultural sexism that makes most women and feminine people struggle to love themselves. But maybe she'll take after me. Maybe she'll be chunky; fat. Maybe her skin will be darker, like so many of my Colombian relatives. I just don't know. All I know is that she's going to be assigned female at birth. And as a result, things won't be easy. As I wait for her arrival in just under two months, these are the body image-related questions I'm already worried about.