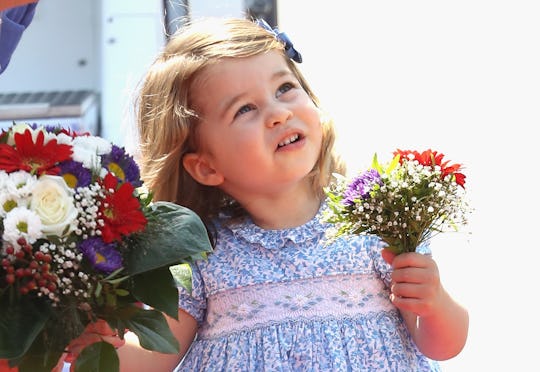 Chris Jackson/Getty Images Entertainment/Getty Images
7 Celeb Kids Princess Charlotte Should Be BFFs With, Based On Their Zodiac Signs
Of all the milestones a child reaches in those first few precious years, one of the sweetest is watching them make their first friends. Whether it's a bond between two young cousins, or an instant connection at the Gymboree class, a first friendship is something a mom always treasures. The celebrity world is no exception; and friendships develop between the kids of famous friends all the time, and that list could soon include young Princess Charlotte. The 3-year-old royal is already a student at the exclusive Willcocks Nursery School, according to People, so she's already beginning to socialize with kids other than big brother George. But with parents like hers (daddy Prince William will be King of England after grandpa Prince Charles has his chance), Charlotte will surely have plenty of opportunities to meet and greet with A-listers' offspring.
So who might one day become Charlotte's besties? The answer just might lie in the stars. As astrology buffs know, each sign of the zodiac is associated with certain personality traits, and some signs are more compatible than others. The young princess is a Taurus, a sign known for its loyalty, patience, love of comfort, and stubbornness. According to Ranker astrologer Madame Ruby, Tauruses get along best with fellow earth signs Virgo and Capricorn, as well as Pisces and Cancer. But Charlotte would be most likely to clash with a Leo playmate, whose fiery and dramatic nature might be too much for her.
With that in mind, here are some of the potential friends Charlotte might click with, once she starts widening her social circle. Astrologically, they're a perfect match, and what child wouldn't jump at the chance for a playdate at Kensington Palace?