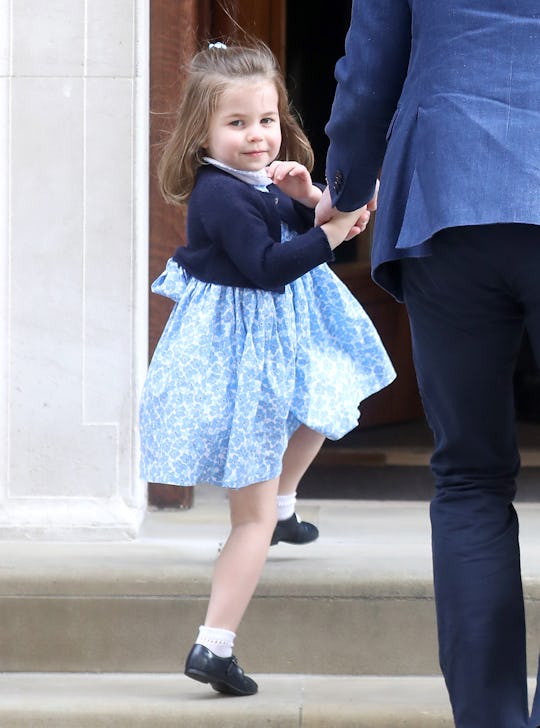 Chris Jackson/Getty Images Entertainment/Getty Images
All The Ways Princess Charlotte Is *Such* A Taurus
If you have a child born between April 20 and May 20, you know that you're the lucky parent of a Taurus. And even if you're not raising one, you know of at least one famous mom who is: Katherine Middleton, Duchess of Cambridge. Born on May 2, 2015, Princess Charlotte's birth date fall in the Taurus window. (Actually, the duchess has got two little royal Bulls on her hands; Prince Louis was born this past April 23.) People born under the sign of the Bull have certain traits in common, according to Astrology.com, such as patience, love of comfort, loyalty, frugality, and practicality.
Skeptics may scoff at the idea of their children's personalities being dictated by the position of the stars and planets at their birth, but horoscope-reading moms can't help marveling at how closely their kids' natures match their zodiac profiles. (Not to take sides in the debate, but I have an Aquarius child who embodies the sign's independent, different-drummer style, and a Scorpio who's intense, dramatic, and secretive. Make of it what you will.)
There's no official indication that Duchess Kate places any faith in astrology, but I wouldn't be surprised if she privately took a glance at the daily horoscope in the British papers, or snuck a peek at an astrology website to suss out the sun-sign personalities of her children. (Just in case you were wondering, Prince George, who just celebrated his fifth birthday, is a Cancer.)
Here are just a few of the ways that Princess Charlotte fits the profile of a typical Taurus child. Whether or not you believe in astrology, you have to admit that she's the very picture of royal cuteness.