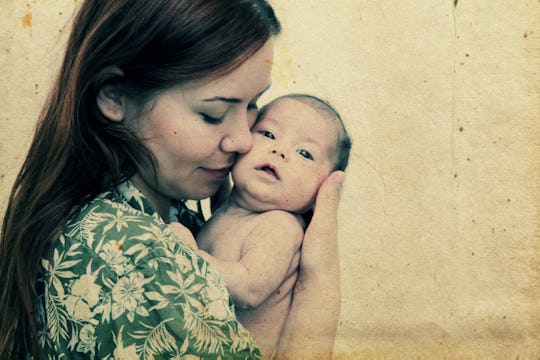 dubova/Fotolia
7 "Compliments" People Say About Your Postpartum Body That Are Actually Insults
You've made it through nine months of nausea, back pain, and hemorrhoids while wearing hideously ill-fitting maternity clothes. You've endured hours _possibly days — of painful labor. And now that your beautiful new baby is finally here, you can say that it was all worth it (well, maybe not the hemorrhoids). When you are finally ready to share him with the world, not only will people ooh and aah over your new little bundle of joy, they will undoubtedly offer their unsolicited opinions on your appearance. Though they may think they are being nice, there are some "compliments" people say about the postpartum body that are actually insults.
According to the Mayo Clinic, the average weight gain during pregnancy can vary anywhere between 25 to 40 pounds. And while we can fantasize about having a Kate Middleton or Beyoncé-like postpartum recovery, OB-GYN Laura Riley, writes in her book, You and Your Baby Pregnancy: The Ultimate Week-by-Week Pregnancy Guide, that four to six months is a more realistic time frame for losing weight.
New moms are already dealing with a crazy cocktail of emotions including joy, anxiety, and, at times, isolation. Add in sleep deprivation, and you could have a ticking time bomb on your hands. And these "compliments" about her postpartum figure may push her over the edge.