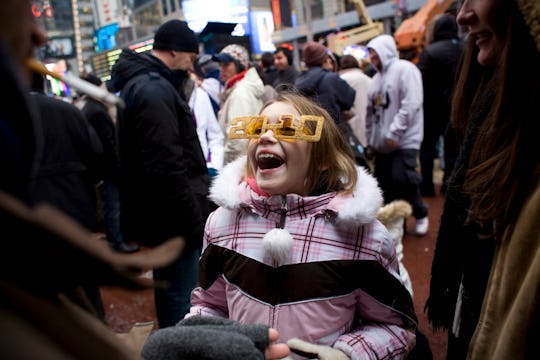 Brian Harkin/Getty Images News/Getty Images
Make These New Year's Resolutions With Your Kids & Your Family Will Win 2019
I make New Year's Resolutions every year. It feels like the one time of year when you can begin again, start fresh, even if it's illusory. To children, it's a time of wonder. They're not bogged down by years of unmet expectations and resolutions that have been made with all of the good intentions you can imbue in such an activity... only to let them fall by the wayside a few weeks in. For kids, a new year means something altogether different, and as parents we can capitalize on that with these New Year's resolutions to make with your kids.
Goal setting for children is incredibly important, noted a study published in the International Journal of Health Professions. Researchers wrote that our children respond especially well to goals parents help them set, particularly when they assist them by holding them accountable to the goals and directives they set forth. That means that if you are involved when your children write their resolutions, and can help them maintain interest and eschew excuses, you can help them achieve their resolutions better than if they set them on their own.
Ideally, the resolutions would be age appropriate for the children, and a task small enough to be completed, but large enough that it's noticed, like those in the list below.