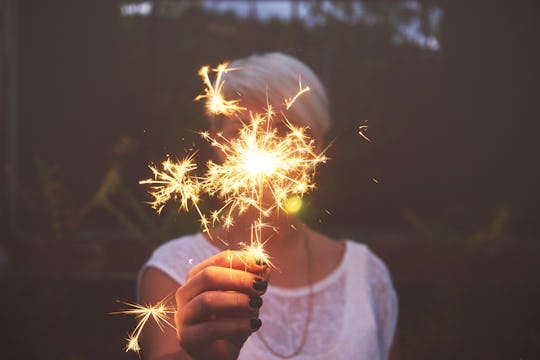 sianstock/Fotolia
7 Reasons Why New Year's Eve Is The Absolute Worst For New Moms
To be honest, I've never understood the appeal of New Year's Eve. In my opinion, it's nothing but an over-hyped reason to put on uncomfortable clothes, spend an hour of my life obsessing over my crooked eye liner, and, after the birth of each of my October babies, pre-planning a way to celebrate so I can still be a functional parent the following morning. So when I say there are more than a few reasons why New Year's Eve is the worst for new moms, know that I'm right. Undoubtably, and in so many ways, completely right. Because any night that revolves around copious amounts of alcohol and a midnight kiss is a night I don't want to experience.
As I'm sure you've guessed by now, I've never been a big drinker. But after I became a mother, and found myself trying (read: struggling) to breastfeed, celebrations of the alcohol-drinking variety were the furthest things from my mind. I was tired, I was frustrated, and I was overwhelmed, so staying up until midnight surrounded by a bunch of drunk people with an overabundance of child-free energy? Forget about it. I wanted sleep, dear reader, and I wanted a lot of it.
Even now, and with a 10-year-old and a 5-year-old, my opinion of New Year's Eve hasn't change. That's probably because I can remember my sleep deprived new-mom days as if they were yesterday. I remember feeling like my body wasn't my own, how my anxiety scry-rocketed when I was around crowds, and how lost I felt in the seemingly never-ending sea of parenting responsibilities. I wanted to celebrate the new year in comfortable pajamas, watching a movie and interacting with the least amount of people as humanly possible. So with that in mind, and because I only speak the truth, here are a few reasons why New Year's Eve is the absolute worst for new moms. Or, you know, for new moms like me.