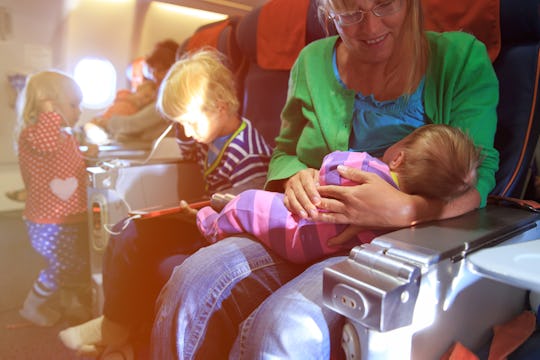 nadezhda1906/Fotolia
7 Reasons Why Vacationing With Kids Isn't Really A Vacation
The very first vacation my partner and I took with our daughter was a trip to the lake for a long weekend in the summer. My daughter was 14-months-old and walking (read: running) by then. That vacation quickly turned into what my friends and I dubbed as a 'workaction', a vacation that required more time and effort and energy than anything we would've been doing back at home. Guys, vacationing with kids isn't really a vacation. Well, at least it isn't for the parents. In fact, vacations with kids need to be followed by a few days without your children.
Dr. Margot Sunderland, a child psychotherapist, says that, "An enriched environment offers new experiences that are strong in combined social, physical, cognitive, and sensory interaction," and that family vacations can be beneficial to a child's cognitive development. Since family vacations may have lasting impact on children and their happiness, they are often recommended by experts on child-rearing. However, just like so many other things we do for our children, those same vacations can put the parents' sanity at risk.
Last year, I took my daughter to Baltimore, MD while my husband stayed home with our toddler. It was a pre-new school year trip and I figured we'd make some memories and visit museums and galleries. As soon as we left the house I immediately regretted this decision. She cried for her dad as if I had kidnapped her and she would never see her real family ever again. Then she sulked her way through the entire day because she missed her brother and her dad and her bed. Although she finally worked through those feelings, she was constantly nagging me because she was "bored" and because she didn't want to do what I had planned. By the end of the trip I was so fed up with my ungrateful child, I swore I'd never take her anywhere ever again. Until the next time I plan a trip, of course. Because, you know, memories and cognitive development and whatever.
While vacations are great for everyone involved, and everyone needs a break in the ordinary, vacations with kids are usually exhausting. So parents, if you have a family trip planned and you're straight-up afraid, I see you. You're not alone, and I have a feeling the following reasons will make your vacation more work than play.