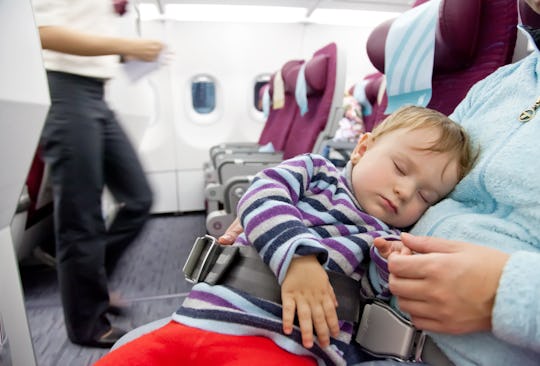 Fotolia
7 Reasons Why We Won't Be Traveling To See Family This Holiday Season
The holiday season is, arguably, all about spending time with family; whether it's the family you were born into, the friends who have become your family, or the family you've created for yourself. I've never been a big fan of the holiday season but I am a big fan of spending time with the people who matter the most, which is why the last few weeks of December have always had a redeeming quality that keeps my Grinch-ness at bay. However, I won't be traveling to see family this holiday season, and my reasons why are more profound than the positives of being around a larger group of loved ones than just my partner and my son.
Now that I'm a mother and have a small family of three to call my own, traveling to see our distant family members has become even more important, not only to me but to my son's grandparents, uncles and aunts. There's just one problem: everyone is far away.
My partner, my son, and myself live in New York City, tucked away in a bustling city of over over 8.5 million. My mother still lives in Anchorage, Alaska (where I grew up) and my brother and his beautiful family of four live in San Diego, California. My partner's mother, brother, and father live in a small town in Wisconsin (where he grew up) and his brother also lives in Southern California. Then there are our grandparents (my son's great-grandparents) to consider, which are in South Dakota and Kansas. Our family is spread around the country and so very far apart from one another, which makes successfully enjoying quality time with extended family members difficult if not, at times, impossible.
So, this year, we decided we're going to stay put. We let our family members know that we weren't going to be traveling their way for the holidays and, understandably, they were a little upset. Because of the distance between us, they don't see our son very often, so the knowledge that they weren't going to be able to see him during Christmas or New Years either, was a difficult truth bomb to withstand. My partner and I have our reasons though, and when we explained them to both sets of parents and grandparents and aunts and uncles and cousins, everyone understood (thankfully).