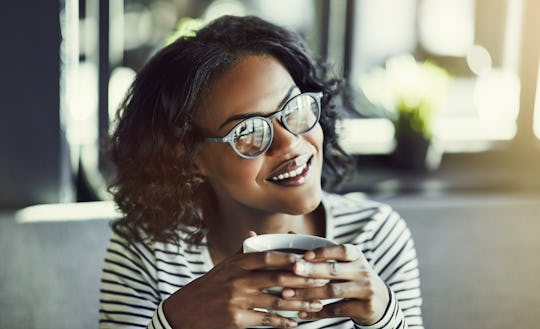 Flamingo Images/Fotolia
7 Things A Mom Really Means When She Says She Doesn't Want Anything On Mother's Day
Every year my family asks me what I want for Mother's Day, and every single year I tell them the same thing: Nothing. So, by now, they know that when I say "nothing" I absolutely do not mean "nothing." In fact, there are more than a few things a mom really means when she says she doesn't want anything on Mother's Day, so if you're unfamiliar with this super secret language then, well... you better start educating yourself, my friend.
Because when a mom says she doesn't want anything on the one day a year we're all encouraged to shower our mothers with gifts, what she really means is that she does't want anymore stuff. Why? You know why. It's because the mom is the one who handles all of that stuff. She will be the one planning brunch, the one taking care of gifts, and the one making any appointments to whatever spa you're decided to send her to this year. She'll take care of it all, because she always does, and, well, she's kind of over it.
Thankfully, my family has deciphered what I mean when I say I don' t want anything for Mother's Day. But I know not all mothers are as lucky. So with that in mind, here's what a mom means when she tells you not to give her anything on her "special day." Pay attention, people.