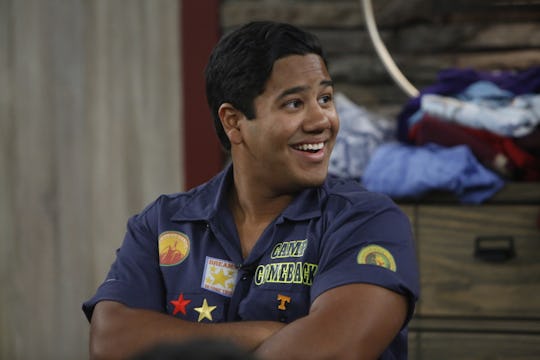 Monty Brinton/CBS
The 'Big Brother' Live Feeds Are Full Of Content That Doesn't Make It To TV
Big Brother isn't your typical reality competition show. Aside from the fact that the players live together in the same house while conspiring against each other, they are also broadcast on 24 hour live feeds online. Only the most dedicated (or obsessed) fans keep up with them, however, so there are some things on the Big Brother live feeds you might have missed if you are strictly a show watcher. In fact, sometimes showmances and friendships can completely slip under the radar if they don't make it to the condensed and edited version of the show that airs on TV.
The live feeds are accessed by signing up for a paid CBS All Access subscription, which will enable you to watch the live feeds anytime you want from your phone, tablet, or other device where the app is available. This season has been especially full of the kind of live feed content that fans live for. There was the houseguests' talk on the feeds of Kat and Michie hooking up in the house before the feeds went live. And if you only watch the show, you probably wouldn't have known about Michie's plan to blindside Tommy with his evil genius-level plan to turn the rest of the house against him before it aired in an episode.
You take the good and the bad with the feeds, but sometimes it can feel like you're watching two totally different shows. If you want to get to know the Big Brother houseguests better, the feeds are where it's at. And this season, there is a lot you might have missed if you still haven't pulled the switch on diving into the feeds.